ONLINE BASIC DRAWING PROGRAMME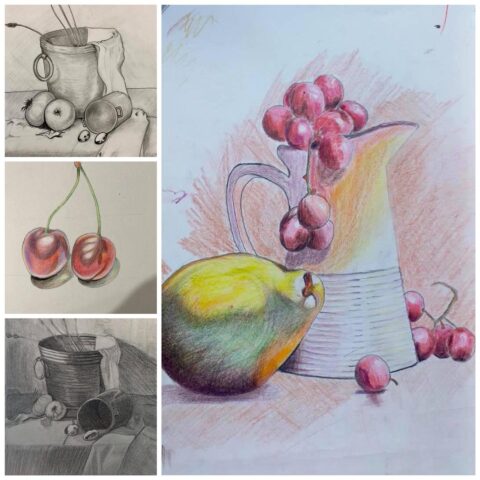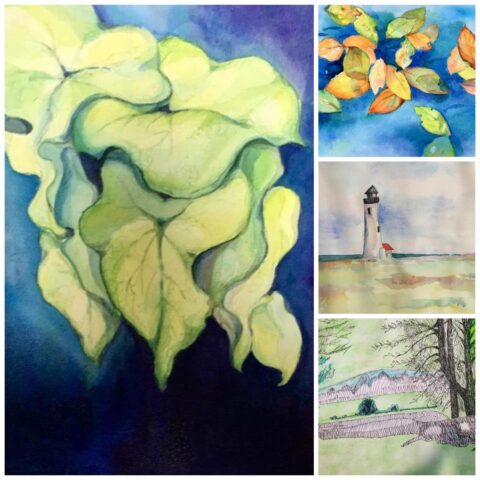 Are you bored at home with nothing to do, but want to make sure you remain safe & healthy during this difficult period? How about trying out Art Village's Online Basic Drawing Programme to pass the time!
During this program, students will focus on improving their observational & technical skill through simple online drawing exercises & activities, where they will be taught the fundamentals of art, including the elements of art, 
perspective, proportion, & design. In the comfort of your own home, students will be taught online by our Art Village staff through weekly video calls & easy
to follow exercises.
– Enjoy your classes in the comfort of your own home!
– Once a week 1 – 2 hour video calls between students & teachers through the app 'Zoom' (in a 1 to 1 or group setting).
– Weekly online classes available.
– Easy to follow exercises with simple materials & online guidance.
Material Requirements:
Level 1 & 2:
– A4 paper
– A selection of color pencils, crayons, or markers
– Basic art & craft tools: eraser, scissors, ruler, glue, tape, etc.
Levels 3:
– A4 paper
– A selection of pencils and/or pens
  (If you do not have a pencil set, a basic 2B pencil is also okay!)
– Basic drawing tools: ruler, eraser, etc.
Weekly Timeslots (1 to 2 hours):
Classes will follow our regular student timeslots unless otherwise advised, in which case you may contact your respective teachers for their available timings & class days.
So what are you waiting for? Turn these boring days into days of fun &
productivity, without even having to get up! We hope to see you online soon!



Art Village have just released our selection of Online Drawing Classes for our Level 1, 2, & 3 regular students! These new online classes will follow a similar format to our regular monthly program, however slightly tweaked to allow for a more easy to follow & fun online learning environment! Not only will you be learning how to draw, shade, & color your favorite animals, pets, flowers, or landscapes, but you will also improve on your technical skills by completing simple weekly drawing & coloring exercises along the way!
The programs are as follows:
Level 1: Creative Worlds Doodle | Color-pencil / Marker / Crayon Drawing
Level 2: Draw Your Own Pet Illustration | Color-pencil Drawing
Level 3: Flower / Skull / Landscape Drawing | Pen or Pencil Drawing
This program will continue throughout the Phase 2 (Heightened Alert Period), as we are currently unable to facilitate in person art classes for this duration. Come have a bit of fun with us during this stressful period, & we can't wait to see your face online with us soon!