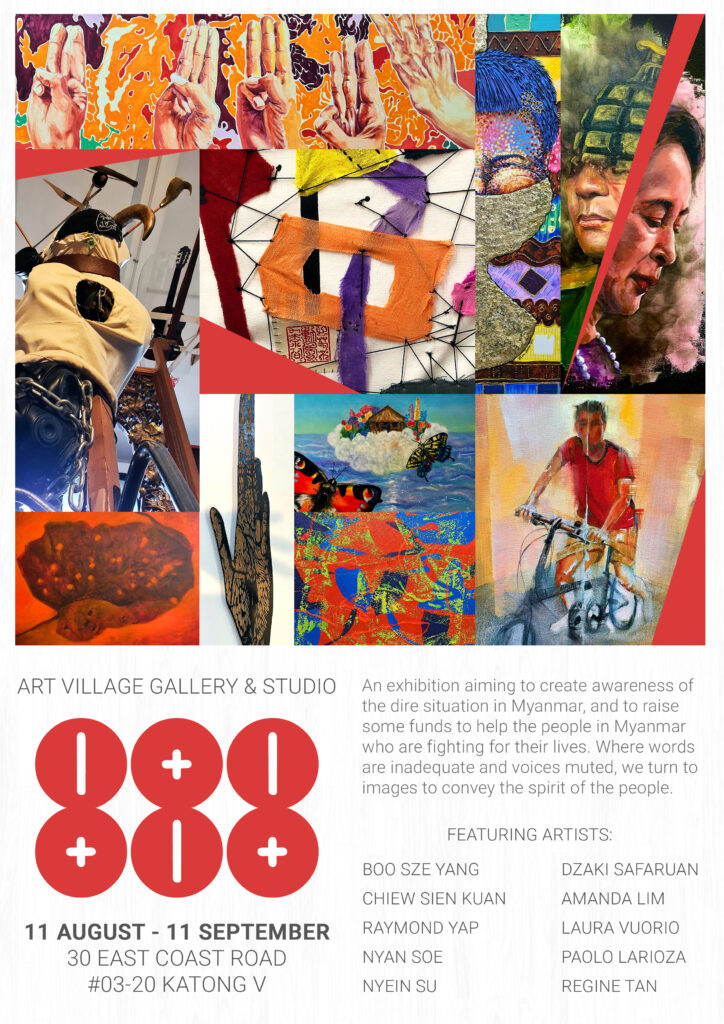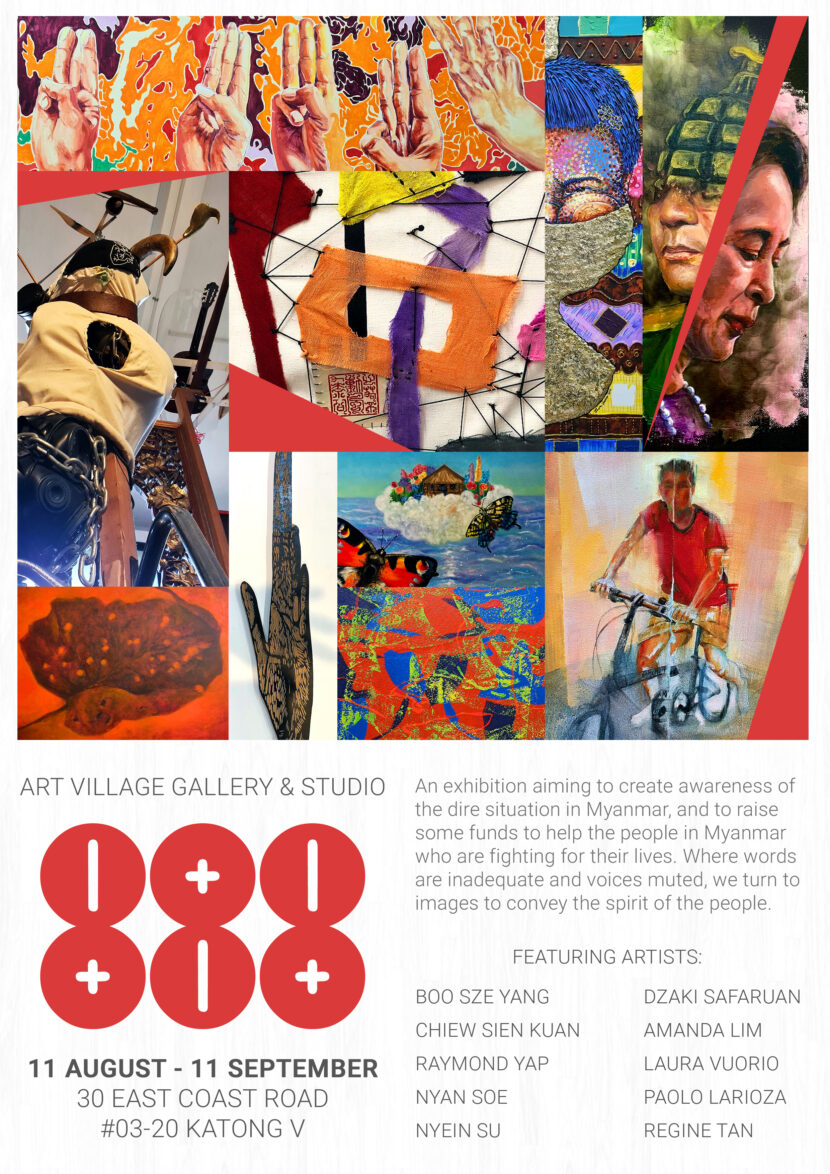 1+1+1+
Exhibition Dates: 11 August – 11 September
Opening Hours: Weekdays: 11am – 8 pm | Weekends: 9am – 8pm
Venue: Art Village Gallery @ 30 East Coast Road, #03-20 Katong V
"Where words are inadequate and voices are muted, we hope to be able to convey the spirit of the Burmese people as well our support for their efforts in the fight against political unrest and COVID-19." – Nyein Su.
Art Village is launching our "1+1+1+" art exhibition at our newly opened studio gallery in the heritage district of Tanjong Katong, in a bid to raise funds to aid Myanmar's fight against the country's political unrest, and the current pandemic that has challenged all of us to rethink the definition of 'normal' all around the world.
The exhibition will present themes mainly encompassing Myanmar in its current times in thought provoking artworks, aiming to raise awareness of the country's dire state and present an opportunity for the audience to contribute to the situation as part of the global community. Featuring works by Su, this exhibition also includes pieces by Art Village's talented lineup of multi-disciplinary teaching staff, along with many other local and regional artists from around Southeast Asia.
Admission is free, and all the artworks exhibited are for sale. Art Village will donate 50% of the sale proceeds to the various charities and support organizations in Myanmar.