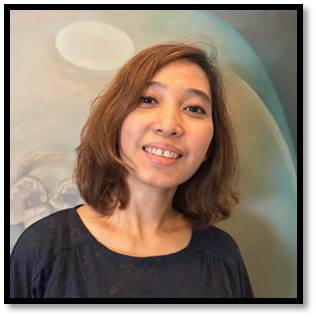 "Hello there,
Welcome to Art Village! Founded in 2014, our aim is to inspire both children and adults to love art and do art. At our studio, we have fun, make friends, and hang out, all while cultivating the creativity and the techniques of each and every individual to their fullest potential. We believe in instilling confidence in our students by regularly holding events and exposing them to various competitions as well. I hope this website sees you well in giving you the opportunity to learn more about us. Go on, enjoy!"
Yours Sincerely, Nyein Su (Founder, Art Village)
Nyein Su's art ambition begun after she finished her computer science degree from the University of Computer Studies, Yangon. Since then, she studied art in 2003, specializing in the medium of watercolor, and has begun contributing to many exhibitions. In 2010, she was awarded a scholarship to study at Nanyang Academy of Fine Art (NAFA) where she specialized in Western Painting, and portraiture. It is here where she competed and stood first in the ACR art competition, and in 2013, she participated in NUSS Paint A Portrait commision project whilst finishing her arts diploma. She founded Art Village Gallery and Studio in June 2014.
Nyein Su translates her experience and skill in watercolor into oil medium, mainly focusing on figures, where she tells stories about people, political perspectives, animals, and human relationships. Her artwork deal with the current and past political concerns of her country, Myanmar. Nevertheless, the political developments of her homeland are something close to her heart; the rapidly changing social and political landscapes of Myanmar are often described in her paintings. She was brought up in the country controlled by military government. She expresses her feelings and views on how they manipulate politics and orchestrate the awareness and beliefs of the Burmese.