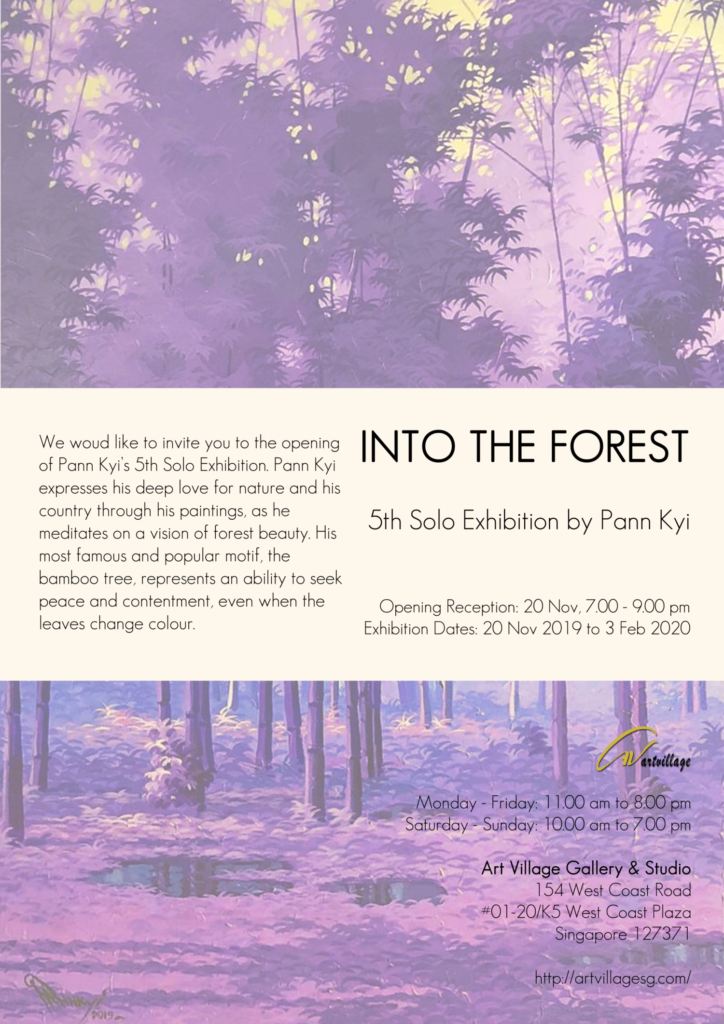 Into The Forest: 5th Solo Exhibition by Pann Kyi
Group Exhibition: Curated by Nyein Su
Exhibition Dates: 20 November 2019 – 3 February 2020
Art Village is proud to announce the opening of 'Into The Forest', the 5th Solo Exhibition by Myanmar artist, Pann Kyi, held at our gallery space at West Coast Plaza.
Pann Kyi expresses his deep love for nature and his country through his paintings, as he meditates on a vision of forest beauty. His most famous and popular motif, the bamboo tree, represents an ability to seek peace and contentment, even when the leaves change colour.
The night was filled with snacks, drinks, banter, as well as a live demonstration of his painting techniques by the artist himself! Art Village would like to thank everyone who came down & made the opening a truly memorable one. If you missed the opening then not to fret, the exhibition will still run until the 3rd of February so we hope to see you here before then!