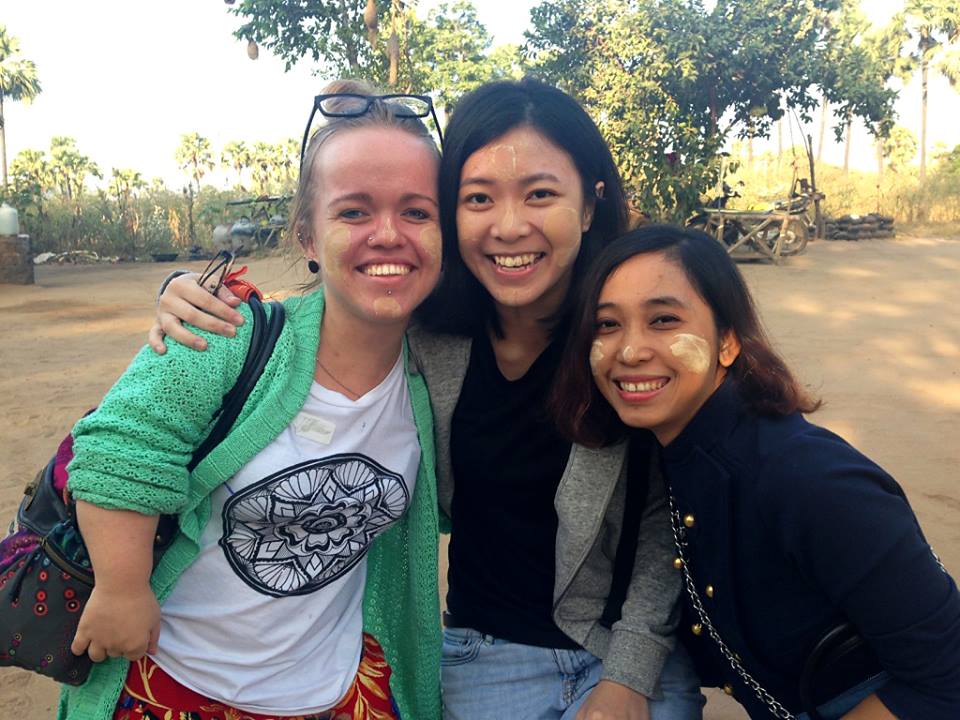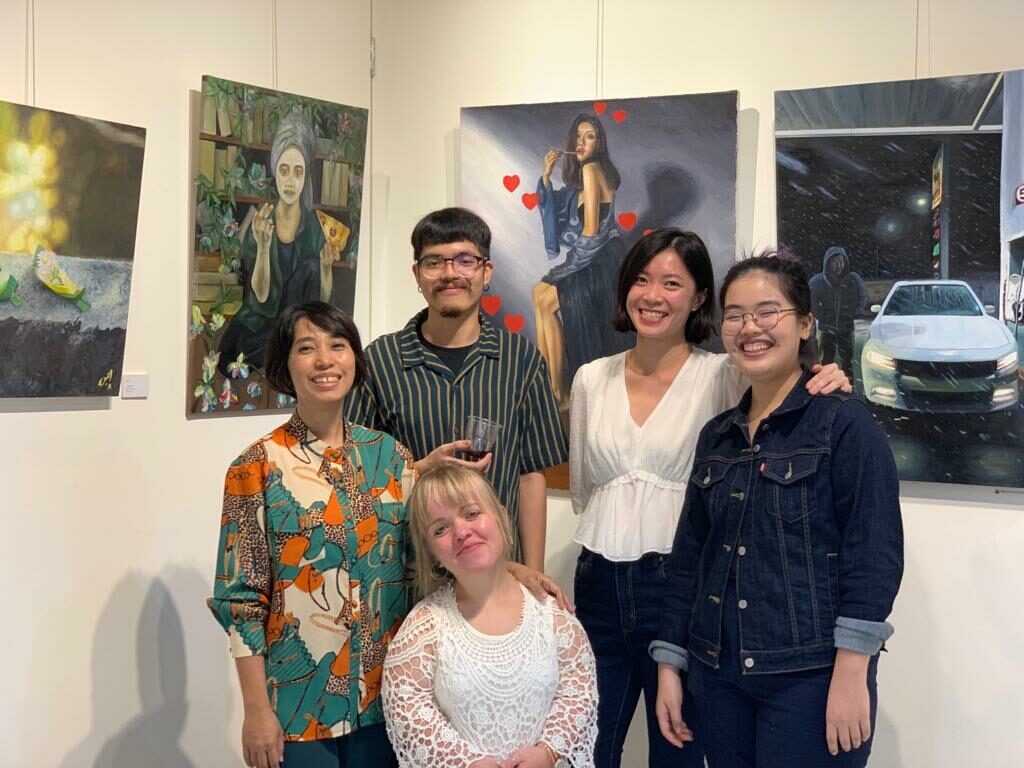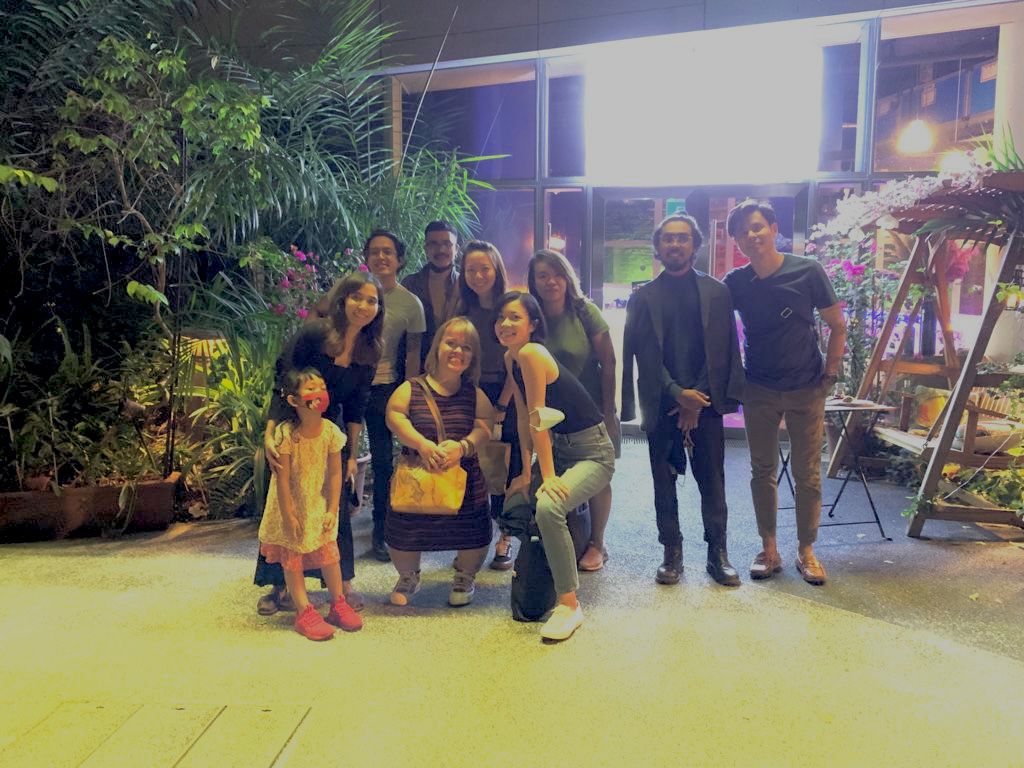 At ArtVillage, we pride ourselves in giving each student the opportunity to learn the most out of our teachers during their few hours with us. Our studio is led by a multicultural staff with the expertise, skill, and knowledge to teach a variety of children and adults from a diverse range of ages and backgrounds. We strongly believe that for excellence to be achieved, a variety of teaching methods, areas of expertise, and techniques, combined with flexibility and a motivated and compassionate heart must be upheld.
All of our teachers hold a graduate Diploma or Bachelors Degree in their respective field in the Fine Arts, creating a tigh-knit family of Nanyang Academy of Fine Arts graduates with the like mindedness and capabilities in what can be considered as fantastic art. Before finding their career paths lead into teaching, each and every one of our teachers are first and foremost a practicing artist, excelling in their artistic area of expertise. We all have consistently participated in both group and solo exhibitions, community art projects, and commissioned pieces of art, some in which we have actively encouraged our students to participate in as well!
They have all committed themselves into their craft, allowing them to gain the skills in which they hope to pass down onto the next group of young, budding artists. Ranging from the more traditional styles of fine crafted watercolor and realism, to the more avant-garde styles of pen-work, semi-abstract painting, and performance art, we guarantee that we will be able to nurture you and your child's area of interest with the highest degree of commitment and proficiency. Each of our teachers specializes in a certain medium and style of their craving, but have taken the time and dedication in honing their craft in all styles and mediums of art.
Each of our teachers have worked towards gaining the experience in teaching students from a multiplicity of ages and backgrounds, as most of our teachers have worked at various academic institutions and received certificates in teaching from attending classes specialized in the apprenticeship of fine arts. This has allowed our teachers to develop a variety of efficient, fun, and engaging teaching techniques for a diverse group of students, as we strive to meet each student's unique needs by developing a personal understanding of them, and then tailoring these techniques according to each student's strengths. We strongly believe that effective communication between a student and teacher is the key to exceptional teaching, as it is here where we believe both a students and teachers capabilities are fully realized. As although as technical and accurate some art styles can achieve to be, then art by itself should first and foremost for both students and teachers alike, be an exciting, fun, and self-realized craft or subject to honor your dedicated time and effort into!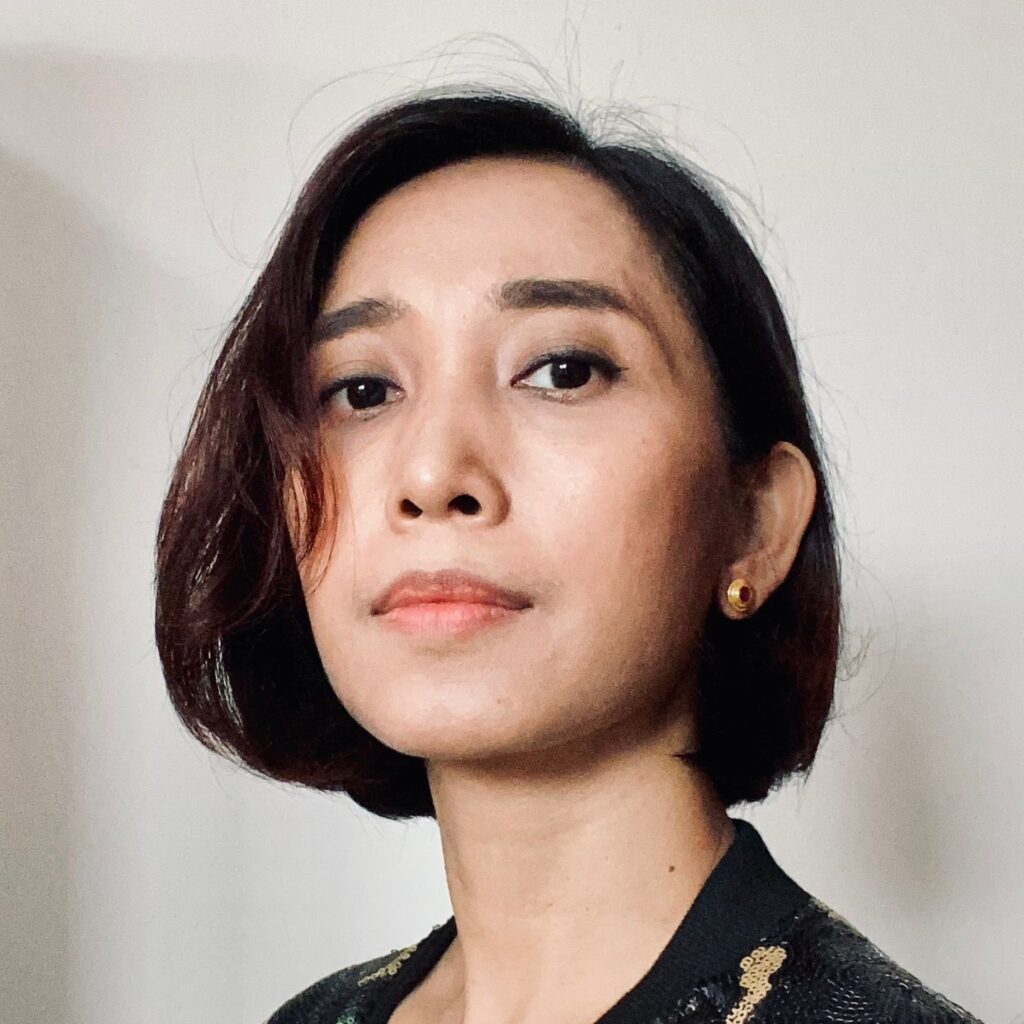 NYEIN SU (Founder)
Nyein Su's art ambition begun after she finished her computer science degree from the University of Computer Studies, Yangon. Since then, she studied art in 2003, specializing in the medium of watercolor, and has begun contributing to many exhibitions. In 2010, she was awarded a scholarship to study at Nanyang Academy of Fine Art (NAFA) where she specialized in Western Painting, and portraiture. It is here where she competed and stood first in the ACR art competition, and in 2013, she participated in NUSS Paint A Portrait commision project whilst finishing her arts diploma. She founded Art Village Gallery and Studio in June 2014.
Nyein Su translates her experience and skill in watercolor into oil medium, mainly focusing on figures, where she tells stories about people, political perspectives, animals, and human relationships. Her artwork deal with the current and past political concerns of her country, Myanmar. Nevertheless, the political developments of her homeland are something close to her heart; the rapidly changing social and political landscapes of Myanmar are often described in her paintings. She was brought up in the country controlled by military government. She expresses her feelings and views on how they manipulate politics and orchestrate the awareness and beliefs of the Burmese.
2022

"Incomplete Perceptions", Kent Ridge Guild House, Singapore

2019

"Ongoing", Kent Ridge Guild House, Singapore

 

2013

NUSS Paint-a-portrait Project, NUSS, Singapore

 

2013-2012

Tan Chin Tuan Merit Award, Singapore

2012- 2011

Tan Chay Bing Scholarship, Singapore

2011

First Prize of Asia Capital Reinsurance Group Painting Competition, Singapore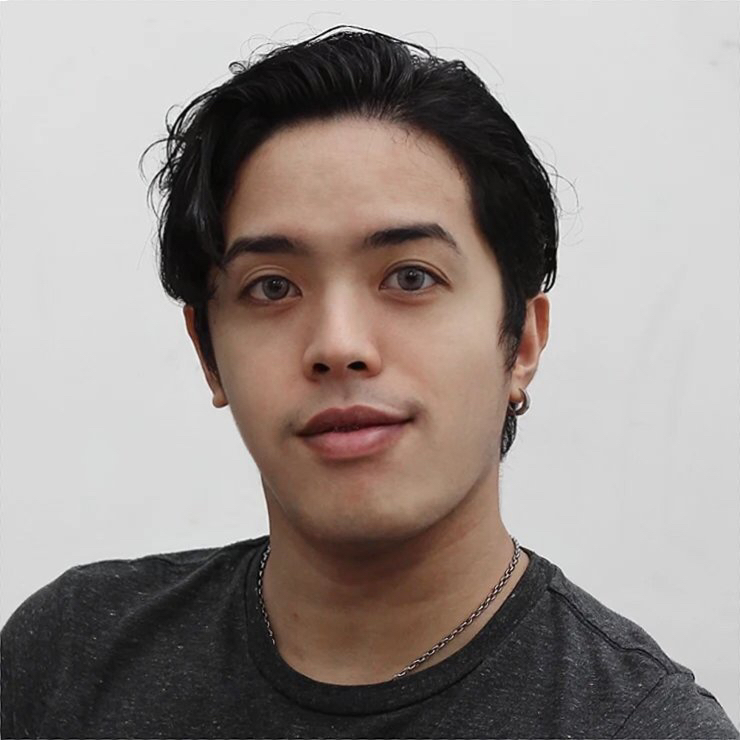 PAOLO LARIOZA (Manager & Head Teacher / Full Time)
Paolo's passion for art began at a young age, fostering a deep appreciation for the works of the old masters. He honed his skills and artistic sensibilities through his studies at the esteemed Nanyang Academy of Fine Arts.
Paolo specializes in classical portraiture, employing a variety of mediums such as graphite, charcoal, and predominantly oil paint. His mastery of these techniques allows him to capture the essence and intricacies of his subjects with great precision and depth. Inspired by both pop culture and the intangible aspects of life, Paolo seamlessly incorporates these influences and visual imagery into his artwork, creating captivating and thought-provoking pieces.
Through his remarkable skill set and unwavering passion for art, Paolo continues to create art with his classical approach to portraiture and his ability to infuse contemporary influences into his work, he captivates viewers, provoking emotions and inviting contemplation.
2021

"1+1+1+1" Group Exhibition,

Art Village Gallery, Singapore

2018

 

"The Grad Expectations '18" Group Exhibition, NAFA, Singapore

2017

"Commission for 'Halloween Horror Nights VII', Universal Studios, Singapore

2017

Chua Siew Kheng Award, NAFA, Singapore
https://www.instagram.com/pao_migz_art/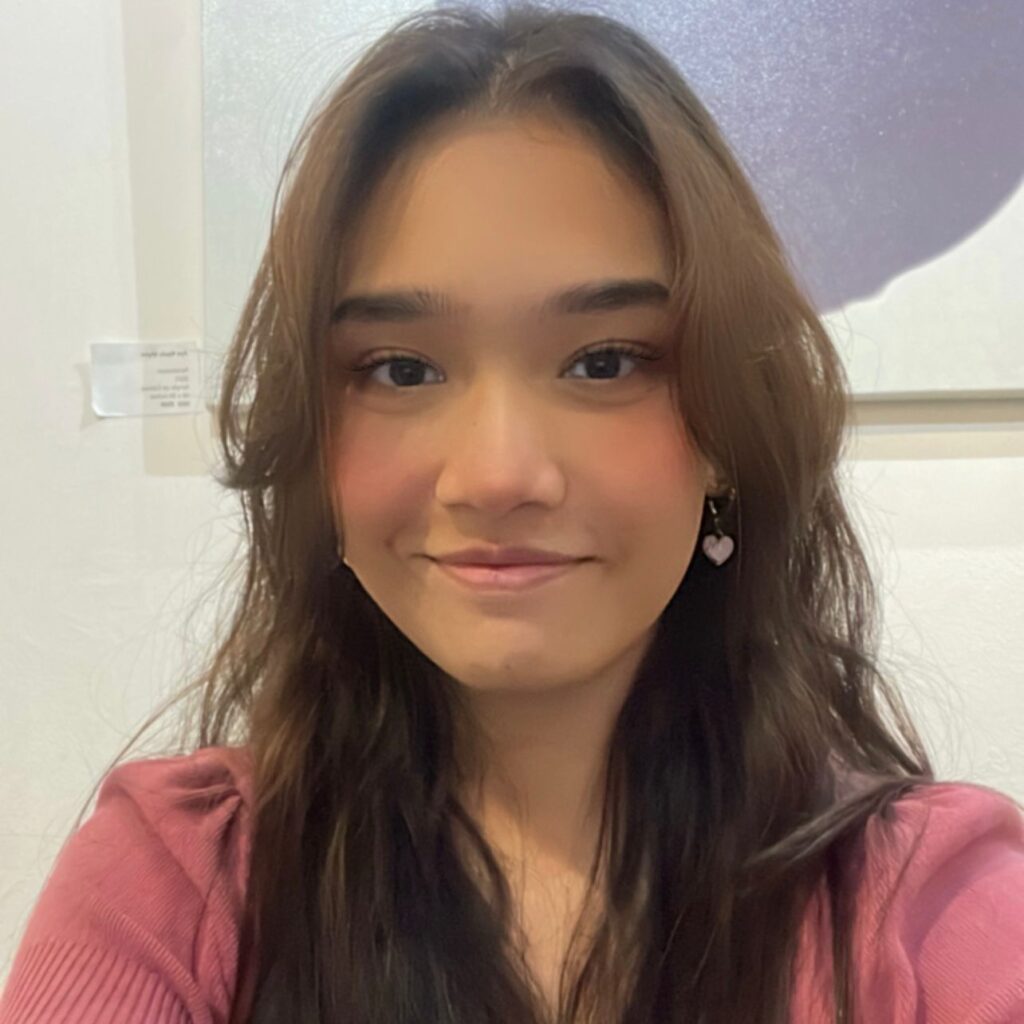 KHAIRUNNISA SYAHIRA (Senior Arts Teacher / Full Time)
Khairunnisa Syahira is a Singaporean Undergraduate with a Diploma in Art Teaching from Nanyang Academy of Fine Arts and is currently working as an Art Educator in the arts scene.She is a hardworking and conscientious individual who is not afraid to pursue her interests as an art enthusiast. 
Her works range from installation artworks and advertising design to traditional medium artworks such as charcoal, pen and watercolour works. Her wide range of medium and style for her works show that she is not afraid to take on challenges and do works that are new and unique.
Having her works exhibited in multiple exhibitions such as Rubber Band Exhibition and  Exhibition for Thailand Overseas Immersion Programme in Bangkok, it is clear that Khairunnisa has the potential and qualities to pursue her dream and do well in whatever future plans she has for her art practice and career.
2020

"The Grad Expectations '20" Group Exhibition, NAFA, Singapore

2019

 

"Rubber Band" Group Exhibition , Overseas Immersion Programme, SEAAF, Thailand

2019

Group Exhibition for KMUTT & NAFA, Overseas Immersion Programme, Bangkok

2019

Most Improved GPA Award, NAFA, Singapore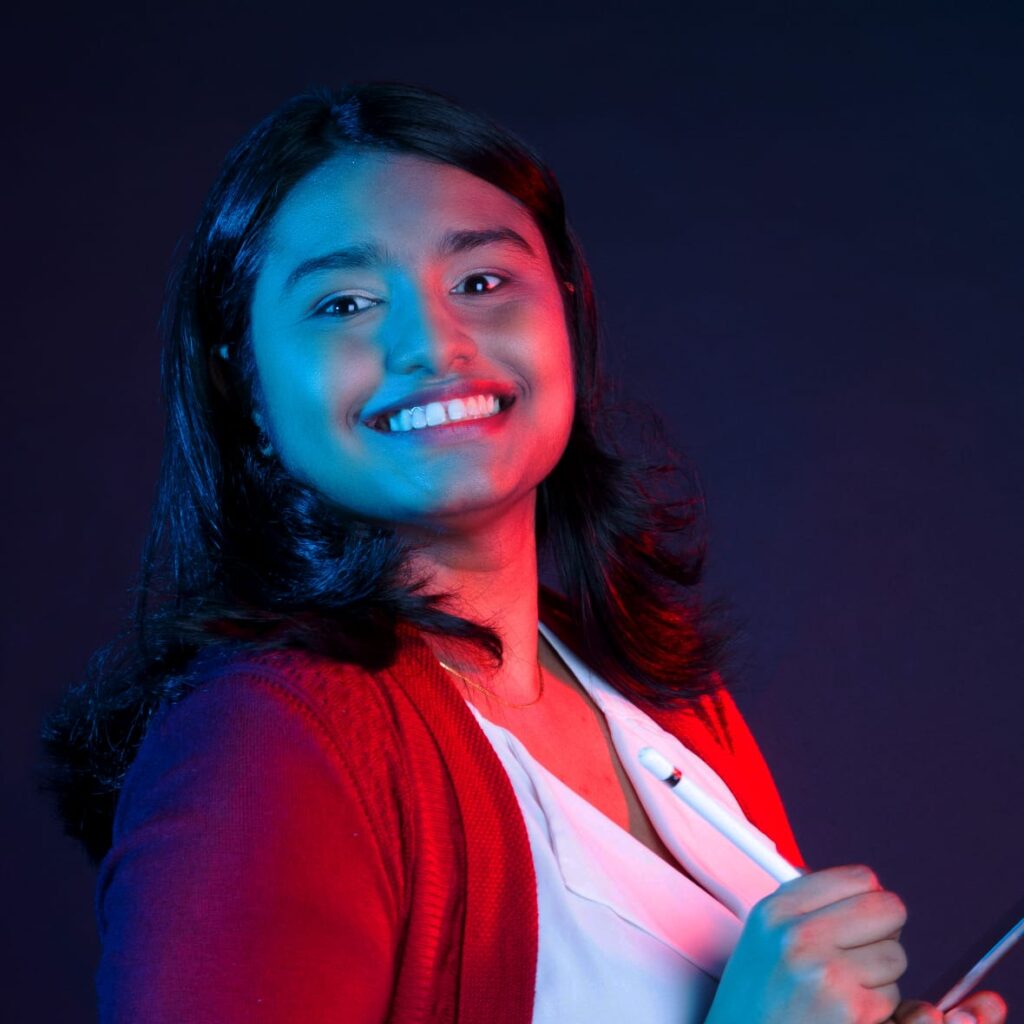 AHBIRAMI SHALINI (Arts Teacher / Full Time)
Ahbirami or Teaher Abi, is a graduate of Nanyang Academy of Fine Arts, where they completed their Diploma in Graphic Communication in 2022.
Among Abis notable achievements is the Dare to Dream Scholarship, which they were awarded from 2019 to 2020. This scholarship acknowledges Abi's exceptional talent and dedication in the realm of graphic communication.
In 2017, Abi secured the Creative Design Award in the Deloitte Singapore's 50th Anniversary Art Group Competition. This accolade recognized their exceptional creativity and artistic skills.
Furthermore, Abi participated in the Deloitte Singapore 50th Anniversary Digital Art Competition, where they showcased their visionary artwork illustrating the 'Future of Business' in Singapore for the next 50-100 years and beyond. Their contribution to this competition demonstrated their ability to fuse imagination with cutting-edge digital artistry.


Abi possesses a diverse range of artistic skills, specializing in mediums such as watercolor, gouache, acrylic paint, graphite, and digital illustration using Procreate. Their versatility allows them to express their creativity in various forms.
2019-2020

Dare To Dream Scholarship (Diploma in Graphic Communication), NAFA, Singapore

2017

 

Creative Design Award (Deloitte Singapore's 50th Anniversary Art GROUP Competition , Singapore

2017

MERIT BURSARY 2017, Singapore

2016

EXCEPTIONAL ACHIEVEMENT AWARD , Singapore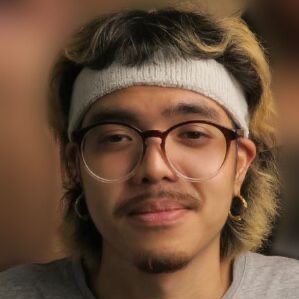 ONEAL PARBO (Senior Arts Teacher / Part Time)
Oneal Parbo (b. 1994) focuses primarily on drawing and oil painting; he aspires to master his craft. A firm believer that works of art should require both proficiency in technique and authenticity; deeming concept as secondary in the process of art-making. Parbo has demonstrated oil painting at the NAFA Open House (2017) along with exhibiting in the Nanyang Academy of Fine Art's Best of Best Show (2018). Additionally, he has participated in mural projects in Tanjong Pagar Plaza (Singapore) and Jurong Camp (Singapore). His works generally features uncanny forms occupying landscape imagery as an analogy for the mind.
2020

"New Space Opening Party Show!" Group Exhibition,

Coda Culture Gallery, Singapore

2019

"Raw Forms" Group Exhibition,

Coda Culture Gallery, Singapore

2020

"Orthodox" Group Exhibition,

Coda Culture Gallery, Singapore

2018

"Best of Best '18" Group Exhibition, NAFA, Singapore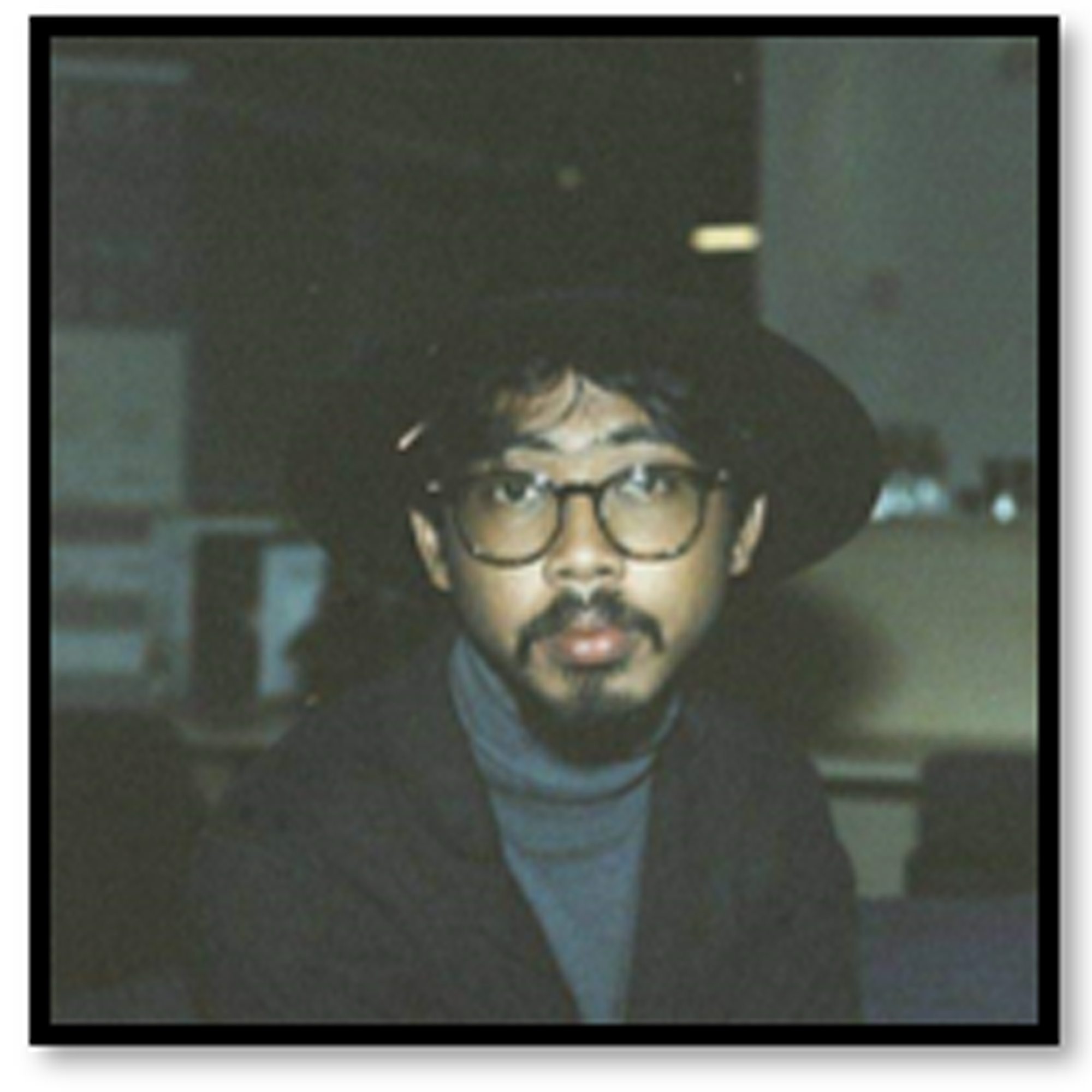 MUHAMMAD AMIRUL ADLI (Part Time)
Muhammad Amirul Adli (b 1994, Singapore), is a visual artist working in a photographic medium. He graduated from Nanyang Academy of Fine Arts with a Diploma in Fine Art in 2018 His work takes many inspirations from music. One obvious inspiration that is seen throughout his work is the use of poeticism being instilled in his work.
He has participated in "Streets of hope" which runs by NAC and Gilman Barracks.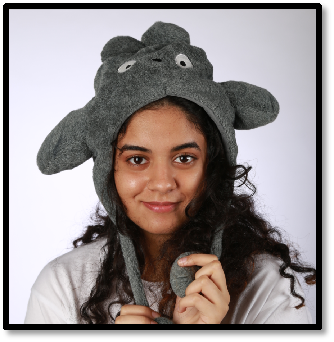 TULIKA MENON-VIEGAS (Online)
Tulika Viegas(b. 1999, Indian) is a freelance visual artist practicing in India. She completed her diploma in Fine Art at Nanyang Academy of Fine Arts, Singapore in 2020. Her artwork was displayed on Orchard Road for the World's 50 best restaurants 2019 and showcased at TCC for 'Savor the Arts Season 4' in 2019. Her artwork was featured in the publication 'Oblique' in 2020. 
She works predominantly with watercolours and graphite and creates intricate compositions that are inspired by her own understanding of the world within and around herself. She believes that the concept and process are as important as the proficiency and technique.