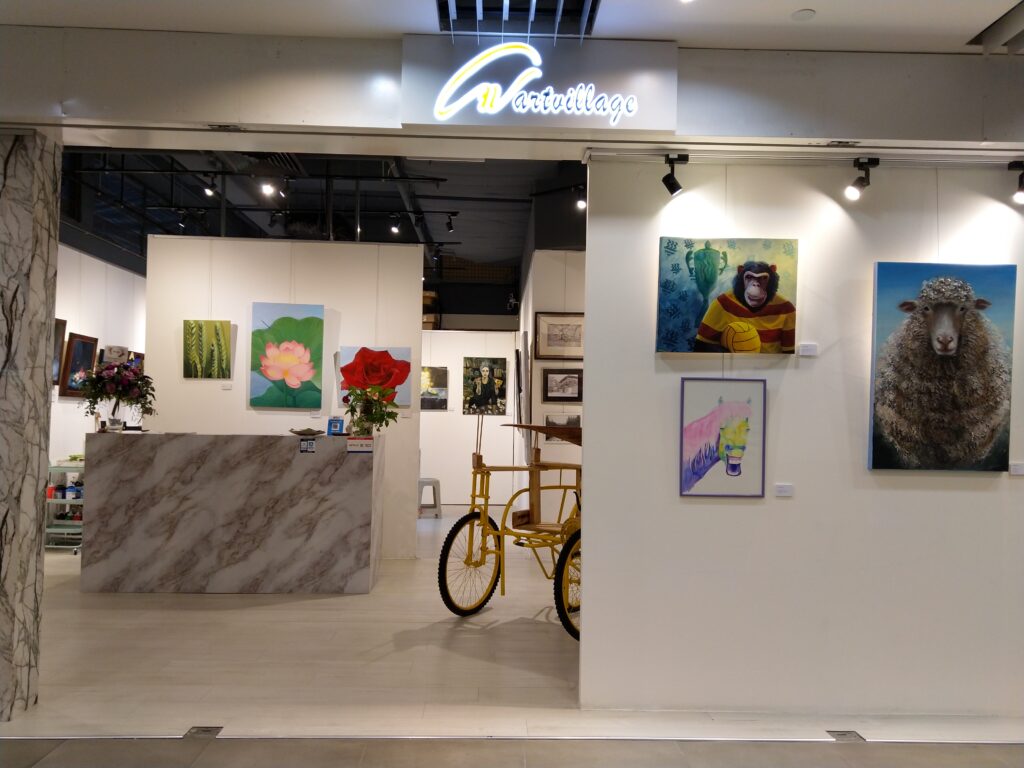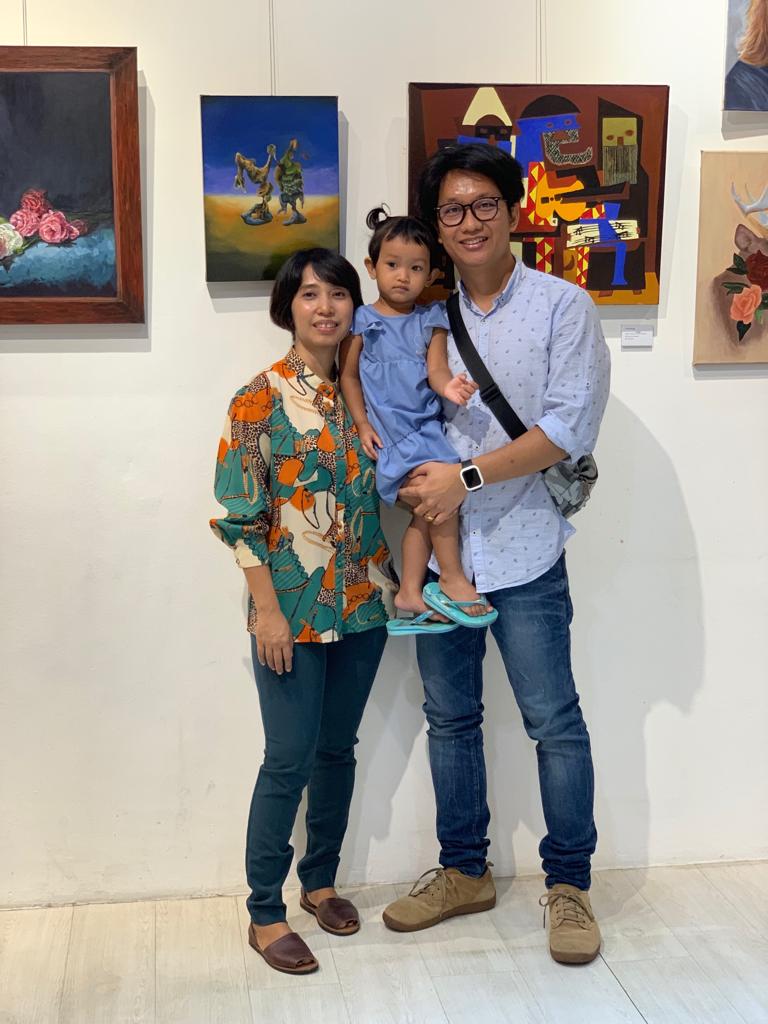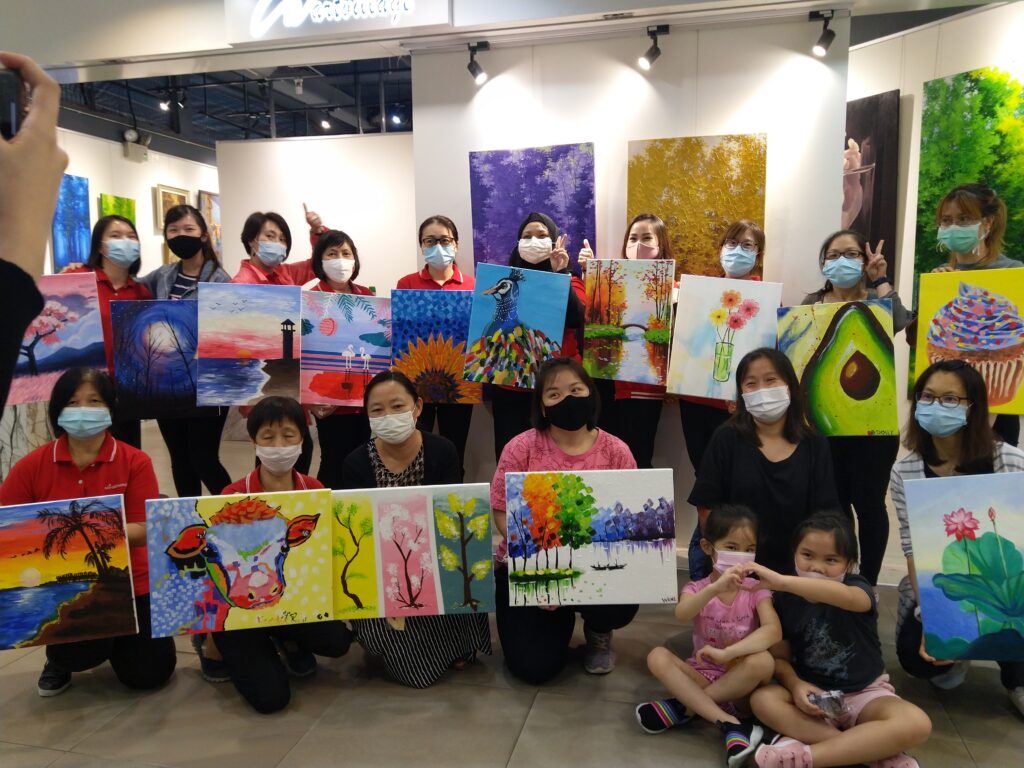 'FIND YOUR TALENT. BUILD YOUR PASSION.'
ArtVillage is an independent art gallery and studio, as well as an academy for all ages. Found in the year 2014 by Myanmar and Singapore based artist Mrs. Nyein Su, our aim is to inspire both children and adults to love art and do art in an environment comprised of professional art, where students are able to learn from professional artists. We hope that by bringing art and teaching together, our students will be able to grow into young budding artists themselves, as we cultivate the creativity and techniques of each and every individual to their fullest potential.
At ArtVillage, we conduct both regular and holiday programs for a diverse range of age groups, from ages as young as 3 years old, all the way to adulthood. We also offer guidance in portfolio preparation for schools such as SOTA, NAFA, and Lasalle, and encourage our student's to participate in various local art competitions throughout the year. Our lessons are designed and cultivated to discover the hidden potential, technical ability, and creative intellect from our students, as we hope to highlight each student's strengths, and to build up their weaknesses. Focusing on both the technical and creative fundamentals of art, no matter your experience, we assure a fun, fulfilling and exciting learning experience for you and your child! We provide all art materials needed for a boundless learning experience, and our small student/teacher ratio guarantees that each student is able to gain the most out of their teachers during his/her lessons.
We are currently located at three locations in Singapore, all featuring a studio for art lessons and a selected gallery space. Our primary outlet, located at Bukit Timah Plaza, features a smaller gallery and studio space, allowing for a smaller student-teacher ratio shaped to guarantee the highest level of learning. With selected artwork by specialized artists up on its walls for sale, we encourage for our students to become inspired by the constantly changing art styles and mediums which we hope they too one day may achieve. Our secondary outlet, located at West Coast Plaza, features a much larger gallery space filled with work by multiple, well known artists. This outlet is attached with a smaller studio for the conduction of art lessons. Our third outlet, located at Katong V, also features a larger gallery space which is also used as a studio space. All of our studios are filled with a wide age group of students and experienced teachers there to guide you in your appreciation of the arts.
At our studio, we have fun, make friends, and hang out, all while cultivating our shared love and spirit of the arts! We strive for our students to become more confidence in themselves and their skills as young, budding artists, as they gain the experience through exciting mediums, technical finesse, and artistic styles. By teaching our students how to see the world through the eyes of an artist, we hope to encourage them to love nature through art, and art through nature. We foster a fun, innovative, pressure free learning environment, where freedom of expression and Excellency work together to bring out the best in our students! We look forward in welcoming you into our tight knit family of young artists alike!