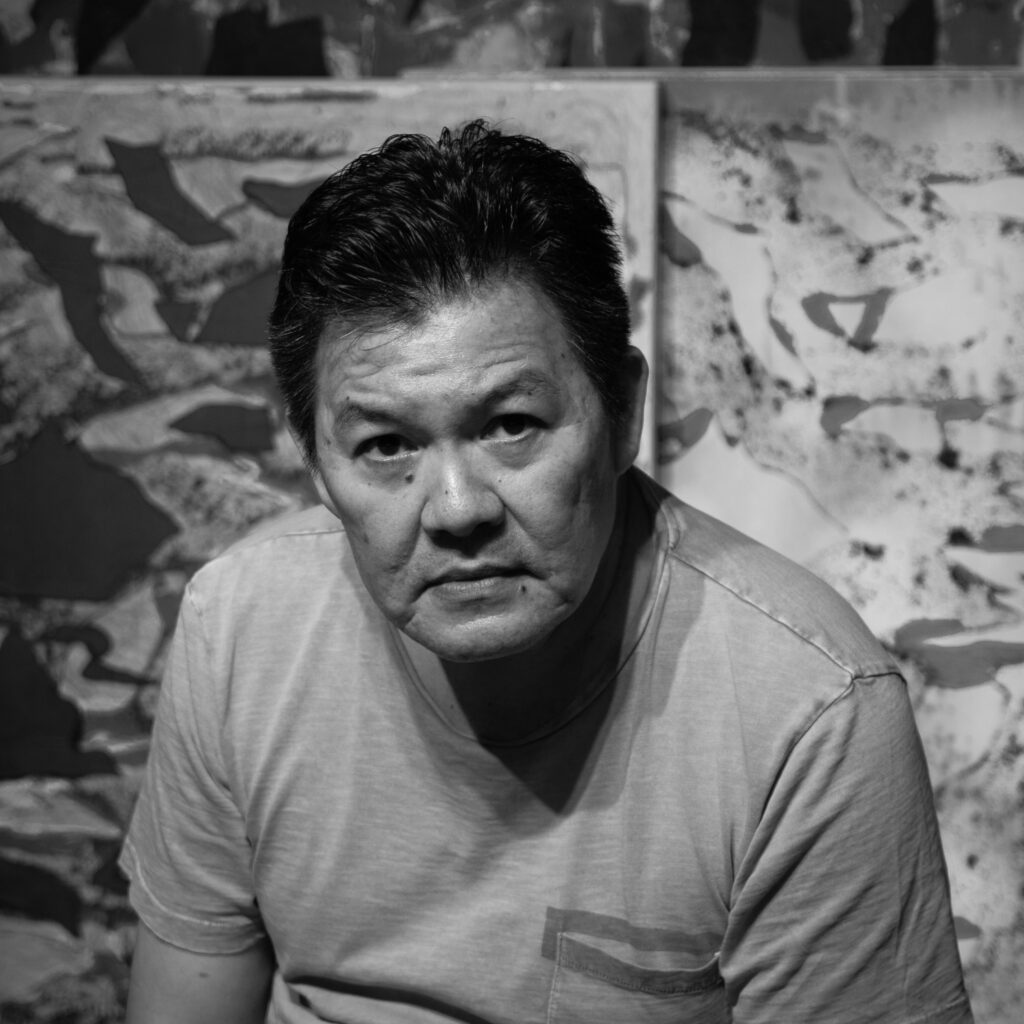 Raymond Yap | 1966 | Malaysia
Raymond's journey towards the arts started in 1994. Since then he has had several solo exhibitions under his belt, namely 141 Paintings at 1961 Projects, 2021, Raymond Yap: Giant Steps at 1961 Projects, Singapore in 2019, at Sangkring Art Space, Yogyakarta, Indonesia in 2010; The Jendela, Esplanade, Singapore in 2009; Valentine Willie Fine Art, Kuala Lumpur, Malaysia in 2005; and The Agency Contemporary, London in 2003 and 2002.
In 2018 he participated in 80x80cm, a fund-raising exhibition as part of the Visual Arts Programme at Esplanade Tunnel in 2017; The Calm Before the Storm, Element Art Space, Gillman Barracks, Singapore 2017; Abstraction in Three Mediums, Element Art Space, Raffles Hotel, Singapore 2016; Do you believe in Angels? curated by Tony Godfrey at MO Space, Philippines which subsequently toured to Equator Arts Project, Singapore 2014; Nothing in Common, ION Art Gallery, Singapore 2014; ASEAN vision, National Gallery, Bangkok, Thailand 2014.
He curated New Order, a NAFA Fine Art Programme staff exhibition in 2018, and Eyes to Think at Sangkring Art Space, Yogyakarta, Indonesia in 2010. His most recent artist-in-residences were at the Light & Space Contemporary, Philippines in December 2013, and at Sangkring Art Project in 2010.
He was invited to be one of the Speakers at Silpakorn University Bangkok's QS Totally Art Summit on the theme Disruptive Innovation in Art and Design Education at the Grand Ballroom, Millennium Hilton Bangkok, Thailand. In 2017, he was invited to attend a workshop titled A Study of Royal Initiative Projects Concerning Community and Environment for Visual Arts Creation "Fine Arts for Community Development and Environment Conservation" by ASEAN Artists to Commemorate King Bhumibol Adulyadej' at Krabi, Thailand. Organized by Silpakorn University Bangkok.  In 2014, he was invited to participate ASEAN Contemporary Painting Project on occasion of the 70th Anniversary of the Department of Painting, Faculty of Painting Sculpture and Graphic Arts, Silpakorn University, Bangkok, Thailand.
Currently a full-time lecturer at the Nanyang Academy of Fine Arts, he diligently uses his spare time to create experimental work. His multi-layered approach to creating a push and pull between positive and negative space, and reflecting positive and negative compositions seek to expand the visual vocabulary and to draw emphasis on the interchangeability of languages in art.  He continually questions the surface and spatial relations via drawing and painting mediums, immersing them until they become a single element.