Art Village is an independent art gallery and studio, as well as an academy for all ages. Found in the year 2014 by Myanmar and Singapore based artist Mrs. Nyein Su, our aim is to inspire both children and adults to love art and do art in an environment comprised of professional art, where students are able to learn from professional artists. We hope that by bringing art and teaching together, our students will be able to grow into young budding artists themselves, as we cultivate the creativity and techniques of each and every individual to their fullest potential.
At our studio, we have fun, make friends, and hang out, all while cultivating our shared love and spirit of the arts! We strive for our students to become more confidence in themselves and their skills as young, budding artists, as they gain the experience through exciting mediums, technical finesse, and artistic styles. By teaching our students how to see the world through the eyes of an artist, we hope to encourage them to love nature through art, and art through nature. We foster a fun, innovative, pressure free learning environment, where freedom of expression and excellency work together to bring out the best in our students! We look forward in welcoming you into our tight knit family of young artists alike!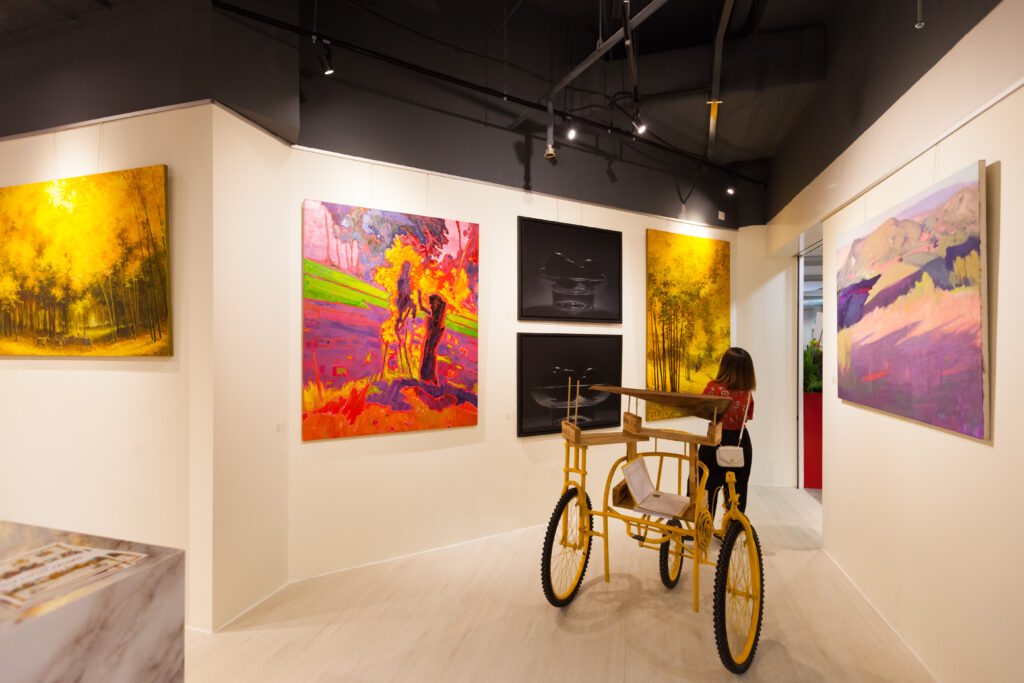 Dear All Students & Parents,
In view of the government's efforts to curb the spread of the Coronavirus in Singapore, they have announced the immediate suspension of all centre-based tuition & enrichment classes until further notice.
Henceforth, ALL CLASSES at Art Village will be 

suspended from the 27th of March 2020 (Friday) until the 30th of April 2020 (Thursday) or until 

further notice.
The team at Art Village hopes for everyone to stay safe & healthy during this difficult time, & would like to apologize for any inconvenience caused. We ask for the cooperation of all of our students & parents during this difficult month, & we hope to see you all again as the situation improves.
If you have any questions about the situation at hand, please do not hesitate to contact us:
Email us at: artvillage26@gmail.com OR call us at: +65 9729 7004
Art Village have just released our very first online course, 'Online Basic Drawing Program'! Are you bored at home with nothing to do, but want to make sure you remain safe & healthy during this difficult period? How about trying out our weekly online courses to pass the time? During this course you will be having once to twice a week 45 minute – 1 hour video call with one of our lecturers through the app 'Zoom', where our lecturers will guide you through simple drawing programs & exercises to enhance your drawing skills during this difficult time!
Enjoy your classes in the comfort of your own home!
Once to twice a week 45 minute – 1 hour video calls between students & teachers through the app 'Zoom' (in a 1 to 1 or group setting)
Weekly online classes available
Easy to follow exercises with simple materials & online guidance
During this program, students will focus on improving their observational & technical skill through simple online drawing exercises & activities, where they will be taught the fundamentals of art, including the elements of art,
perspective, proportion, & design. In the comfort of your own home, students will be taught online by our Art Village staff through weekly video calls & easy
to follow exercises.
So what are you waiting for? Turn these boring days into days of fun &
productivity, without even having to get up! We hope to see you online soon!
Each year, Artvillage conducts a wide selection of regular programming for each month of the year for our Level 1, 2, and 3 students. The variation of our available programs changes each month, usually based on the month's public holiday, season of the year, or an artistic style. Ranging from painting, drawing, mixed media, and inquiry into new mediums, we can guarantee that our students are exposed to a vast variety of what art can strive to achieve. Both dry and wet, as well as 2D and 3D mediums are available for exploration, and each month our students amaze us with their gained knowledge, originality, and growth!
Our regular, holiday, and specialized programmes focus on either of these basic principles:
Technical Painting/Drawing
Creative Painting/Drawing
Arts & Crafts Play
Medium Exploration
No experience is needed and we will supply all materials needed, all that we ask for you to bring is a smile on your face, good attitude, and an eagerness to have fun with us! Sign up now and we'll see you here soon!
Current Exhibition: Into The Forest: 5th Solo Exhibition by Pann Kyi
Group Exhibition: Curated by Nyein Su
Exhibition Dates: 20 November 2019 – 3 February 2020
Art Village is proud to announce the opening of 'Into The Forest', the 5th Solo Exhibition by Myanmar artist, Pann Kyi, held at our gallery space at West Coast Plaza.
Pann Kyi expresses his deep love for nature and his country through his paintings, as he meditates on a vision of forest beauty. His most famous and popular motif, the bamboo tree, represents an ability to seek peace and contentment, even when the leaves change colour.
The night was filled with snacks, drinks, banter, as well as a live demonstration of his painting techniques by the artist himself! Art Village would like to thank everyone who came down & made the opening a truly memorable one. If you missed the opening then not to fret, the exhibition will still run until the 3rd of February so we hope to see you here before then!